Government Offices Services
Government Offices Services (Umbra - þjónustumiðstöð Stjórnarráðsins) is a ministerial agency which handles specific operating functions and other services for the Ministries.
The agency's managing director holds regular consultation meetings with contacts from all Ministries.
Principal tasks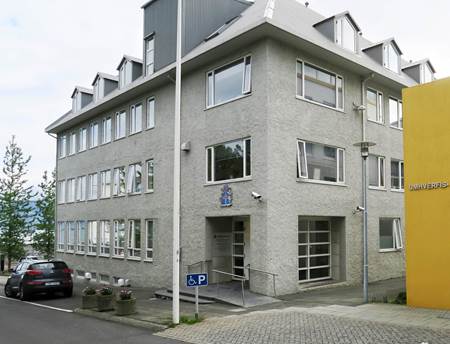 Operation of computer and telecommunication systems, IT and software advisory and management.
Operation and maintenance of real estate, cafeteria operations and routine security supervision.
Procurement of airline travel, telephone switchboard and proofreading service for the Ministries.
Supervision of ministers' vehicles.
Managing the web of Government Offices
Supervision of the Government Offices Competence and Educational Centre
Leasing of facilities and other services for project groups and committees of the Ministries.
The Data Protection Officer of the Government Offices is an employee of Government Offices Services.
In addition to the above, the agency handles procurement of supplies, various types of services and other items involved in its activities. The agency is expected to conduct its operations with optimal cost efficiency in close cooperation with the Ministries.
Address
Skuggasundi 3
101 Reykjavík
Tele: (+354) 545 8800
SSN: 420169-0439
Email
postur[at]rfs.is
Open all week days from 08:30 - 16:00